Leadership
Agenda Summit Under the Grand Patronage of The Private Office of His Highness Sheikh Ahmed Bin Faisal Al-Qassimi
09 May 2022 | Habtoor Palace Hotel, Dubai UAE.
Leadership
Agenda Summit Under the Grand Patronage of The Private Office of His Highness Sheikh Ahmed Bin Faisal Al-Qassimi
09 May 2022 | Habtoor Palace Hotel, Dubai UAE.
A Brand New World
LAS 2022
At the Leadership Agenda Summit, big minds come together to confront the big issues troubling our world. It connects leaders, and in turn their organizations, to each other and to their partners in the services, finance, government and investment worlds. The Summit delivers a very influential network of leaders from around the world.
Our focus is on providing insights and brokering relationships that lead to strategic collaborations. Working with leaders and leading organisations on every continent, these insights and relationships lead to policies, products and services that extend freedom to millions of people around the world.
By bringing these leaders together at the Leadership Agenda Summit, we aim to facilitate new investments, encourage business development, share best practices, guarantee peer-to-peer networking, offer new industry insight, showcase excellence and promote thought leadership across the world.
We approach the design of the Summit each year with sophistication, discipline and most importantly, shared vision. In 2022, we look forward to an extraordinary assemblage of leaders from all walks of life who will come together to create A BRAND NEW WORLD.
Conversations, Connections, Collaborations.
LAS2022
Maximizing your chance to meet and do business with the people that are most important to you, is top priority for us at The Leadership Agenda Summit. We want to ensure that you make the most of your time during the Summit – we can help you with introductions, setting up meetings and providing you a private space to share ideas and do business.
We provide attendees with a pre scheduled programme of meetings, ensuring a more effective and efficient use of your time.  Prescheduled meetings provide a time and resource efficient way for you to meet possible investors, appraise new opportunities and assess potential partners. The intimate format of meeting 1-2-1 allows for more in-depth conversation and close collaboration.
We make introductions to structure and optimize your time on location. We assist our clients before, during and after our events enabling access to good deal flow and potential clients. We commit our time to  facilitating profitable relationships at the summit.
Lord Michael Howard
Member of House of Lords UK
Baron Howard of Lympne, CH, PC, QC is a British politician who served as Leader of the Conservative Party and Leader of the Opposition from November 2003 to December 2005. He previously held cabinet positions in the governments of Margaret Thatcher and John Major, including Secretary of State for Employment, Secretary of State for the Environment and HomeSecretary.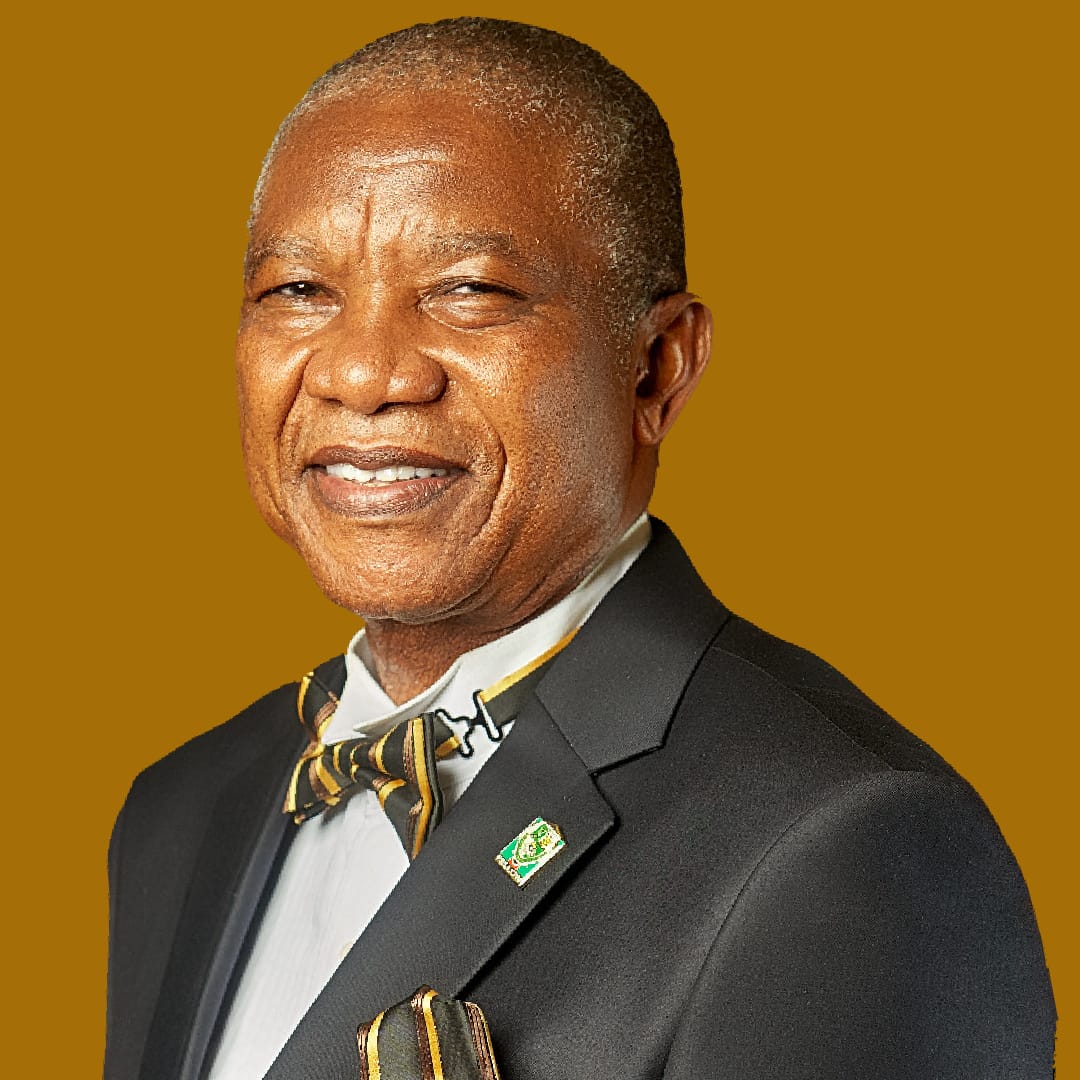 Mazi Sam Ohabunwa
Presidential Aspirant.
Mazi Samuel Iheanyichukwu Ohuabunwa OFR, is a Nigerian pharmacist,
politician and business executive. He is the founder and former CEO of Neimeth Pharmaceutical. He was the president of the Pharmaceutical Society of Nigeria. He's aspiring for the position of the President of Federal Republic of Nigeria in the 2023 election.
Dr Cosmas Maduka
Chairman of the Coscharis Group.
Dr Cosmos Maduka is a Nigerian businessman and philoantropistthe Founder, President and Chairman, Coscharis Group.
In 2015, Maduka was featured in Forbes Africa TV Series "Worst Day with Peace Hyde" and was estimated to worth $500million USD. Dr. Maduka has also appeared in CNN Marketplace Africa interview by Zain Asher.
Read more
Dr Brian Reuben
Strategist, Researcher, Speaker
For over a decade, Dr Brian Reuben has passionately pursued his dream of building a better world by empowering businesses to build better value. Dr Brian believes that the world only moves forward by the choices, decisions and actions of men and women through history who took upon themselves the responsibility of solving problems in the society. Not primarily out of the desire for profit.
Prof Punit Guar
Dir. Central for G-Global and global silk road projects development, India.
Dr. Punit Gaur is Associate Professor at Department of Religious and Cultural Studies, Faculty of Philosophy and Political Science, Al-Farabi Kazakh National University, Almaty, Kazakhstan.
He is also Visiting Professor at Higher School of Social Sciences and Humanities, Astana International University,Nur-Sultan, Kazakhstan, Department of World History and International Relations.
Dr. Carolyne Opinde
Founder and CEO, The NGO Whisperer™ United Kingdom
Dr. Carolyne Akinyi Opinde is an award-winning global consultant, social innovator, founder and CEO of The NGO Whisperer™, a consulting business that provides technical support to Non-Governmental Organisations (NGOs).
Dr. Opinde is a seasoned Resource Mobilisation Specialist and holds accreditation as a Project Management Professional® (UK) and Certified Scrum Product Owner® with over 15 years of experience in the nonprofit sector.
She has raised over US$ 100 million and managed various projects worth US$ 20+ million. Read more
Amb. Dr. Hillary Emoh
Founder and Principal Partner, Leaders Without Borders Development Centre
Dr. Hillary Emoh has been instrumental in forging several strategic alliance with Countries and Investors creating an enabling environment for investment opportunities in several Countries and for several Businesses Dr. Emoh is also the Royal Advisor on Strategic Partnerships & Investment to His Highness Sheikh Ahmed Bin Faisal Al Qasimmi at the Royal Family Private Office, Dubai, UAE. He also sits as the Principal Partner & Executive Board Member for the Africa World Business Centre, Dubai, UAE.
H.E Tomasz Zaleski
Chairman of The Royal Office Dubai
H.E Tomasz Zaleski is the chairman of the Royal Office of the United Arab Emirates.
Zaleski is currently serving through the leadership His Highness Sheikh Ahmed Bin Faisal Al Qassimi, a ruling family of Sharjah and Ras Al Khaimah. Zaleski is been connected with renowned rulers of UAE.
Zaleski's first month as chairman of the board, the Royal Office has welcomed a number of international investors which resulted abundant business diversification.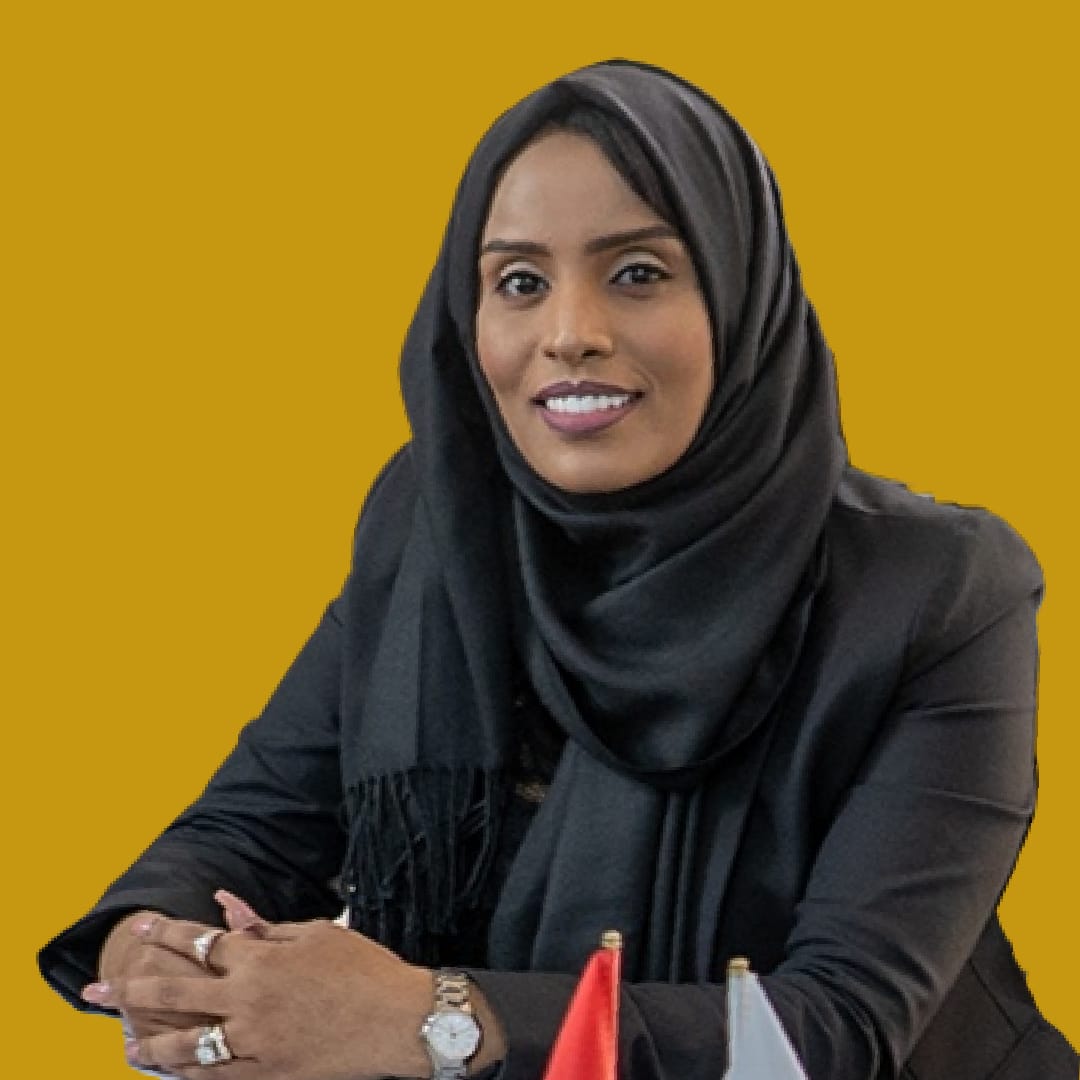 H.E Salwa Abdulaziz Zein
CEO of the Royal Office of UAE
Serial entrepreneur and private investor Salwa Abdulaziz Zein is currently the CEO of the Private Office of H.H. Sheikh Ahmed bin Faisal Al Qassimi. Salwa, a naturally resilient entrepreneur, successfully launched and managed several companies in Africa and GCC while in her twenties, leveraging on the understanding of countries in Africa, both at private level as well as for key infrastructure development of governments. She is overseeing projects ranging from port developments, livestock trading, gold brokerage to renewable energy projects.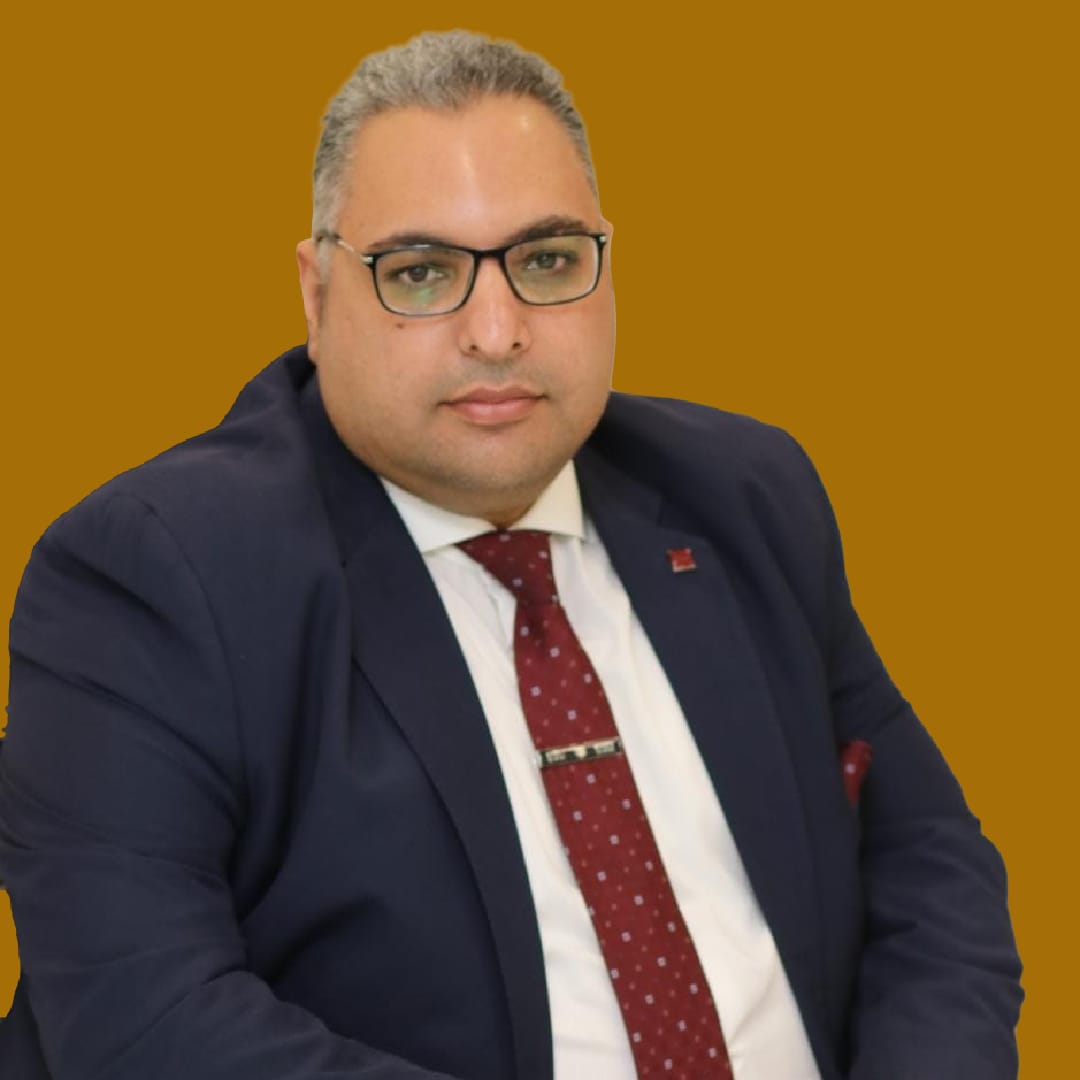 Dr. Ahmed Radwan
Chairman of Mac Optic Investment Group
Mac Optic Group works in several fields one of them is petrochemicals refinery with offices in 7 countries as follows: Greece, Bulgaria, Cyprus, Sudan, Serbia, Iraq and Egypt.
He is the assistant chairman of the Homeland Protection Party as well as the Chief Mission to Egypt of Diplomatic Commission for Human Rights – United Nations
H.H Sheikh Ahmed Faisal Al-Qassim
Member of the Royal House
Sheikh Faisal bin Sultan Al Qassimi is a member of the royal house of Al Qasimi who rule the Emirates of Sharjah and Ras Al Khaimah. He was the first Under Secretary of the Ministry of Defence and Chief of Staff in Abu Dhabi. Today, Sheikh Faisal is a chairman of the Board of Directors of a number of private companies including Faisal Holding LLC, GIBCA, Grand Stores, Hospitality Management Holdings LLC, and United Arab Bank. He has several companies and affiliates in key industrial
Explore Opportunities
LAS 2022
Leadership Agenda Summit brings leaders together to discuss emerging and re-emerging global issues and how to collaborate in solving them. It provides unrivalled access to an influential network of leaders in the public and private space. Closing with a big dinner in Dubai it offers the ideal setting for business introductions, investment meetings and more.
To register please complete this form:
Governments, individuals and corporate organisations have a unique strategic opportunity to tell their story to a highly motivated class of leaders prepared to collaborate and take action on important issues.
Leadership Agenda Summit 2022 presents a special opportunity to share your story and connect with leaders.
Please email us to get started
Leadership Agenda Summit is invested in bringing together a unique blend of individuals and organizations who share similar values and are looking to create lasting partnerships. We approach sponsorship with sophistication, discipline and most importantly, shared vision.
We recognize that sponsoring the Summit may not be the right fit for every organization because we want to preserve the spirit of the Summit as a knowledge and exchange platform where participants feel at ease and freely exchange ideas and build relationships as well as to learn and discover. As such we will only consider a select number of sponsors who share in the same spirit.
As we would like to make the event as value-added for your organization, we would like to work with you to offer a la carte partnership. Please contact us to create a bespoke offering that meets your organization needs and objectives. Sponsorship fees are also negotiable based on level of involvement.
Please email us to get started:
Lead a Business Panel Session With Your Brand as the Focus
We invite corporations and professional organizations in different sectors around the world who intend to have specific topics/issues discussed "by expert panels At the Leadership Agenda Summit 2022.
Please email us to get started
Governments, individuals and corporate organisations can also sponsor a keynote speaker to tactically promote their projects or brand by case studying them in their keynote. By making reference to such programs, brands or projects, the keynote speaker will draw attention to them and create a strategic awareness.
Please email Us to get started
Partners and Collaborators
MEET OUR